Koeksister & Semolina Pudding. Traditional Koeksisters – A traditional South African sticky donut treat that's deliciously sweet, sticky, crunchy and drenched in syrup, laced with cinnamon, lemon and ginger. Learn how to make a proudly South African favourite, koeksisters, with food stylist and editor, Vickie De Beer. These are called koeksisters, but are not to be confused with the traditional South African, Dutch style plaited koeksister!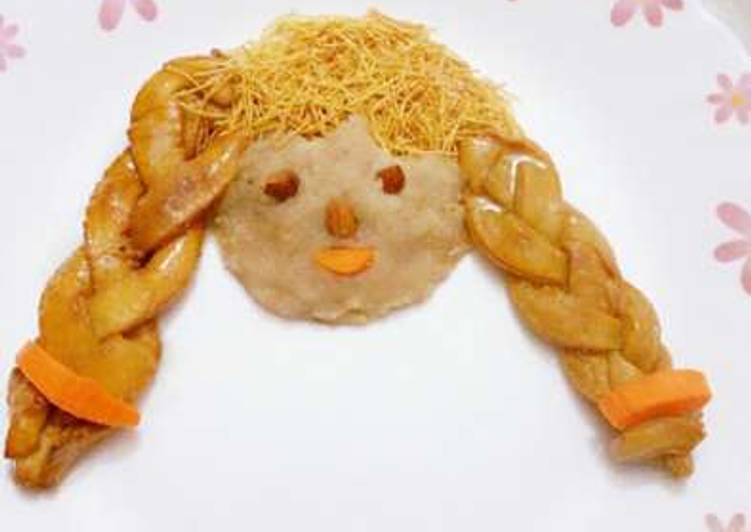 This is a traditional South African dessert. These very addictive treats are not for people who are conscious of weight or sugar intake! Koeksisters are tasty doughnuts drenched in syrup that are popular in South Africa. You can have Koeksister & Semolina Pudding using 29 ingredients and 11 steps. Here is how you achieve that.
Ingredients of Koeksister & Semolina Pudding
Prepare 1 cup of All purpose flour (Koeksister Dessert For Dough Preparation ).
You need 1 tablespoon of Sorghum/Jowar (Flour).
It's 1 pinch of Baking powder.
You need 2 1/2 teaspoon of Vegetable Oil.
It's 1 pinch of Salt.
Prepare As required of Water.
You need of For Sugar Syrup.
Prepare 1 cup of Sugar.
You need 2 drops of Vanilla essence.
Prepare 1/2 cup of Water.
It's 1 of Cinnamon Stick.
Prepare 1 pinch of Nutmeg powder.
You need of oil to fry.
You need 1 tablespoon of Honey.
It's as required of sugar syrup.
You need of For Garnishing –.
You need 1 cup of Roasted Semolina.
You need of For Semolina Pudding.
Prepare 2 tablespoon of Roasted Vermicelli.
Prepare 2 tablespoon of Grated Carrot.
You need 1 teaspoon of Cardamom Powder.
It's 1 cup of Almond milk.
You need of Raisins.
You need of Almonds.
You need of Grated carrot.
You need 1.5 cups of Sugar.
Prepare 3/4 cup of Clarified butter/ Ghee.
It's 2 cups of Water.
Prepare of For Garnishing.
There are two versions of this yummy dessert. Koeksister is a sweet South African snack with a sticky appearance. It is prepared by frying braided dough strips in oil, then dunking them into a cold sugary syrup. These sticky treats are sold on every.
Koeksister & Semolina Pudding instructions
For Koeksister Dessert – Sift all purpose flour, Jowar flour, baking powder and salt..
Now Prepare the dough by adding hot vegetable oil, water. Note that the dough must be stiff by kneading it well..
Keep the dough in the refrigerator for 15 minutes by covering it with a thin cloth..
Meanwhile, prepare sugar syrup by combining the sugar and water in a saucepan which is over a medium-high heat. Also place a cinnamon stick in this heating mixture. Add a pinch nutmeg powder, vanilla essence to this..
Stir it well until it turns into a string consistency. Now, remove from the flame and keep it aside..
Make a chapati of thickness 1 inch and cut it carefully into 3 thin strips (but not through the top). The ends on the top must be Pinched together. Now press the cut ends together firmly. Braid it into plaits. Fry them in oil till it turns golden brown..
Immerse the prepared plaits into the sugar syrup for 2 minutes. Garnish the plaits with honey..
For Semolina Pudding (Another Dessert) – Take a saucepan, pour water, almond milk and boil it..
Add vermicelli, semolina and grated carrot and let it cook for sometime..
Once it is cooked, add sugar, cardamom powder and clarified butter. Stir well until it is thoroughly cooked..
Garnish with ghee roasted raisins, almonds and carrots. Refrigerate for 15 mins & serve chilled..
Koeksisters are dough twists that have been deep-fried and dipped in a special syrup. Koeksister (or koe'sister) is a South African syrup-coated donut. The Afrikaner version has a twisted shape while the Cape Malay version is a spicy treat with sprinkled coconut. A traditional South African treat, koeksisters are wickedly sweet and make for a delicious tea time treat. So roll up your sleeves, follow this easy recipe and get ready to work that dough!
Related Post "Easiest Way to Make Tasty Koeksister & Semolina Pudding"